The Healesville Fire Brigade is made up a of diverse group of people from many and varied backgrounds.
There are two things we all have in common, to protect our community and we are all volunteers.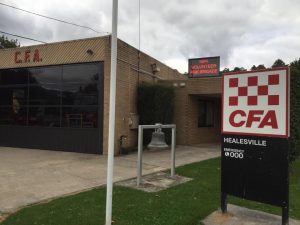 The CFA is one of the largest single volunteer organisations in the world with over 55,000 people who give their own time to protect over 3.3 million people and in excess of 150,000 square kilometres of private land.