Due to unforeseen circumstances the Community Fire Meeting scheduled for Wednesday 6th December 2017 has been postponed.
The Community Fire Meeting will be rescheduled for a date in January 2018.
Prepare for the fire season!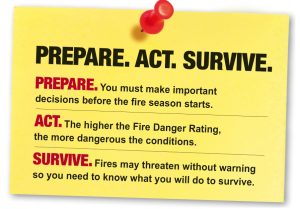 Now is time to prepare your property for the upcoming fire season.
Tips and advice can be found on the CFA's "How to prepare your property" webpage.
We are still offering our Property Advice Visit Service, for more details visit our PAVS page.