The Fire Danger Period for Yarra Ranges Council will cease
at 1am on Tuesday 1st May 2018.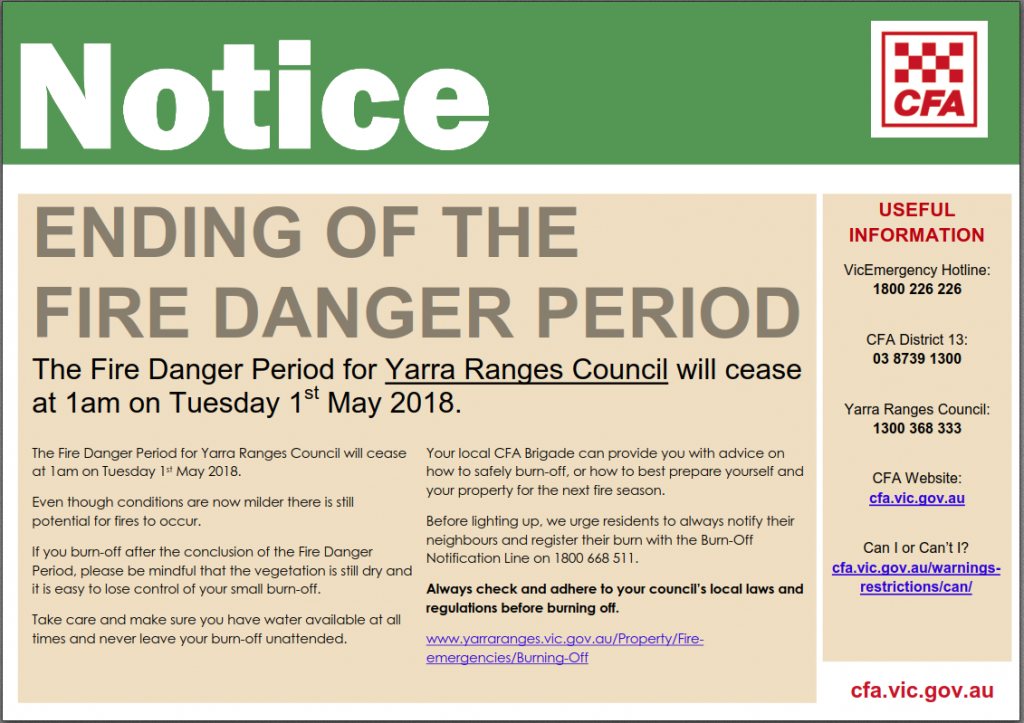 Even though conditions are now milder there is still potential for fires to occur.
If you burn-off after the conclusion of the Fire Danger Period, please be mindful that the vegetation is still dry and it is easy to lose control of your small burn-off.
Take care and make sure you have water available at all times and never leave your burn-off unattended.
Your local CFA Brigade can provide you with advice on how to safely burn-off, or how to best prepare yourself and your property for the next fire season.
Before lighting up, we urge residents to always notify their neighbours and register their burn with the Burn-Off Notification Line on 1800 668 511.
Always check and adhere to your council's local laws and
regulations before burning off.
www.yarraranges.vic.gov.au/Property/Fire-emergencies/Burning-Off