Healesville and Badger Creek Fire Brigades today attended a fire at a residential unit which started in the evaporative cooler mounted on the roof.
As the weather counties to warm, it is a timely reminder that evaporative coolers and air conditioners should be regularly serviced and maintained to ensure that they not only work efficiently but also to minimise the risk of the units causing fire and potentially causing major damage to homes.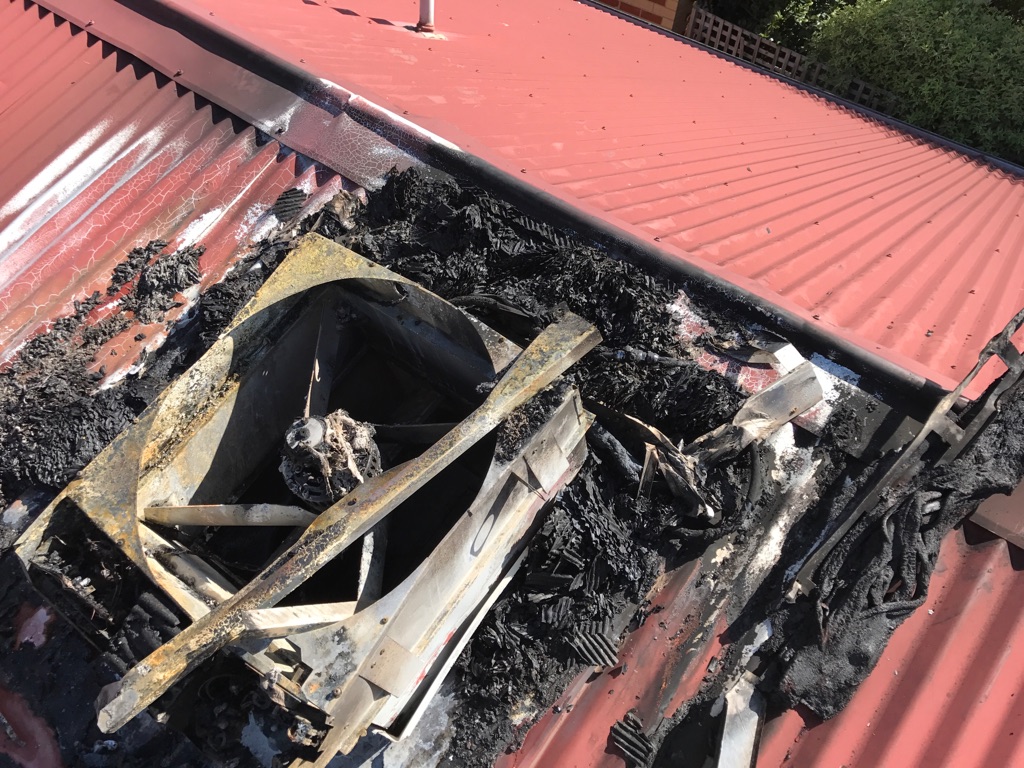 Fortunately quick thinking neighbours called 000 to report the fire and assisted the elderly resident from her unit.  The fire was contained to the evaporative cooler unit and the adjacent roof space.
While we are often reminded heading into the cooler months the heating units need to me regularly serviced and maintained evaporative coolers and air conditioners are often forgotten.
To arrange servicing of your evaporative cooler or air conditioner, contact either the manufacturer or installer.
Also if you have a Brivis evaporative cooling unit that was installed between 2000 and 2003, check to see if it was a unit that was part of a recall by Brivis Australia.
In the event that you notice fire or smoke ensure that anyone present in the dwelling is removed to a safe location and call 000 immediately.