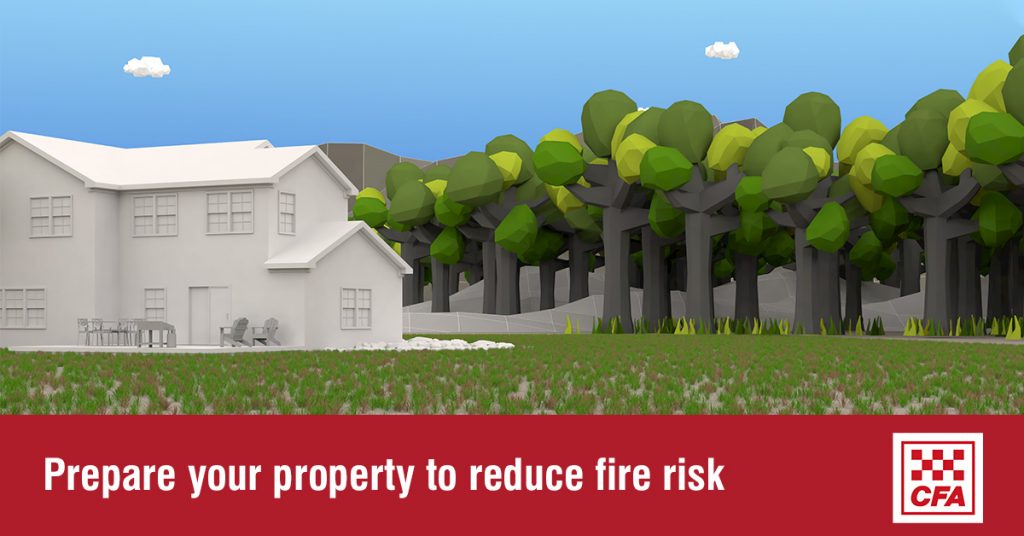 Get help with your fire plan
Healesville residents can attend bushfire planning drop in sessions on the following dates and times in Healesville and Chum Creek to work through their household fire plan with step by step guidance from CFA.
Wednesday 27th November, 7pm – 9pm at Healesville Fire Station, Crowley Road Healesville
Saturday 30th November, 10am – 2pm at Healesville Fire Station, Crowley Road Healesville
Wednesday 4th December, 7pm – 9pm at Healesville West Fire Station, Mt. Lebanon Road Chum Creek
Sunday 8th December, 10am – 2pm at Healesville Fire Station, Crowley Road Healesville
The free drop-in sessions are for residents who want to know how to keep their home and family safe, whether they've got a bushfire survival plan already or are yet to make a start.
Graeme Bates, Healesville Fire Brigade Captain said, "Meeting in a group environment is the best option for many people because it gives them the chance to share ideas, ask questions and hear straightforward, face-to-face explanations."
"Creating a practical bushfire plan can be quite a complex business, and very often we hear that people just want or need a hand with it."
"There are in fact very few one-size-fits-all rules that apply to every household in terms of what to do in a bushfire. So the best possible thing you can do is to go along to a drop in session like this to talk through your own circumstances and get direct answers to your questions.
Captain Bates said that "Healesville and Chum Creek are high-risk areas, and it was essential for residents to consider a range of different bushfire scenarios such as roads being closed." he said.
The drop-in sessions are designed to allow residents flexibility to call by the station and ask the important questions about their families' safety over summer, taking the time now will help you to make good informed decisions when it really counts.
"If you're caught in a bushfire it will be noisy, smoky, hot and extremely stressful.  A well-thought-out plan can save your life." Captain Bates said.
The drop-in sessions will not just to help you plan for this summer, but help with your planning for fire seasons to come.
Refreshments will be provided at the station and local CFA members with knowledge on fire safety and the local area will be on hand to discuss your bushfire safety plans and what you can do to prepare.