A statewide Total Fire Ban has been declared for tomorrow.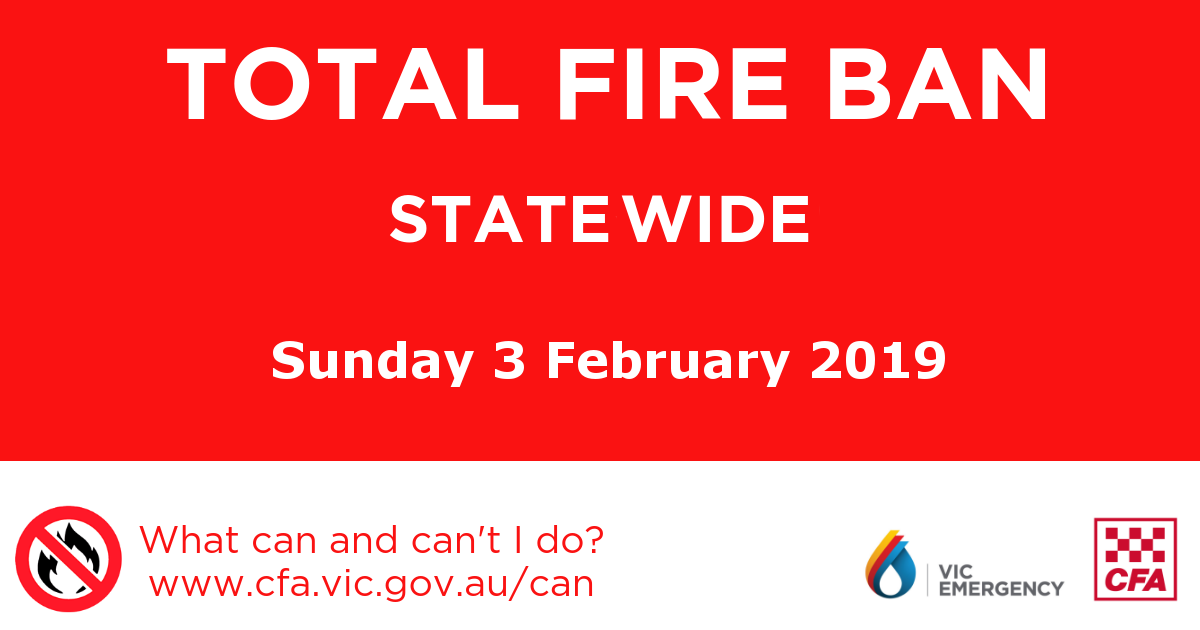 CFA Chief Officer Steve Warrington said hot, dry and windy conditions would mean major fires could be possible.
"We already have significant fires in the landscape, and any additional fires that start tomorrow could be difficult to control," he said.
"Emergency services have been preparing for tomorrow, while continuing to managing fires already impacting communities.
"Be mindful of your activities, as it could be your actions that result in loss of life or property. We are asking people to heed the total fire ban conditions and understand that it is illegal to light a fire or allow a fire to remain lit in the open air during a total fire ban.
"Plan ahead to stay cool, as temperatures will climb into the 40s in some areas of the state tomorrow," Mr Warrington said
For more information about what is permitted on a day of Total Fire Ban, check the Can I and Can't I page on the CFA website.
Victorians should also make sure they have access to more than one source of information. They include:
• ABC local radio, commercial and designated radio stations or Sky News;
• The VicEmergency website: www.emergency.vic.gov.au
• VicEmergency Hotline 1800 226 226
• CFA or VicEmergency Twitter or Facebook