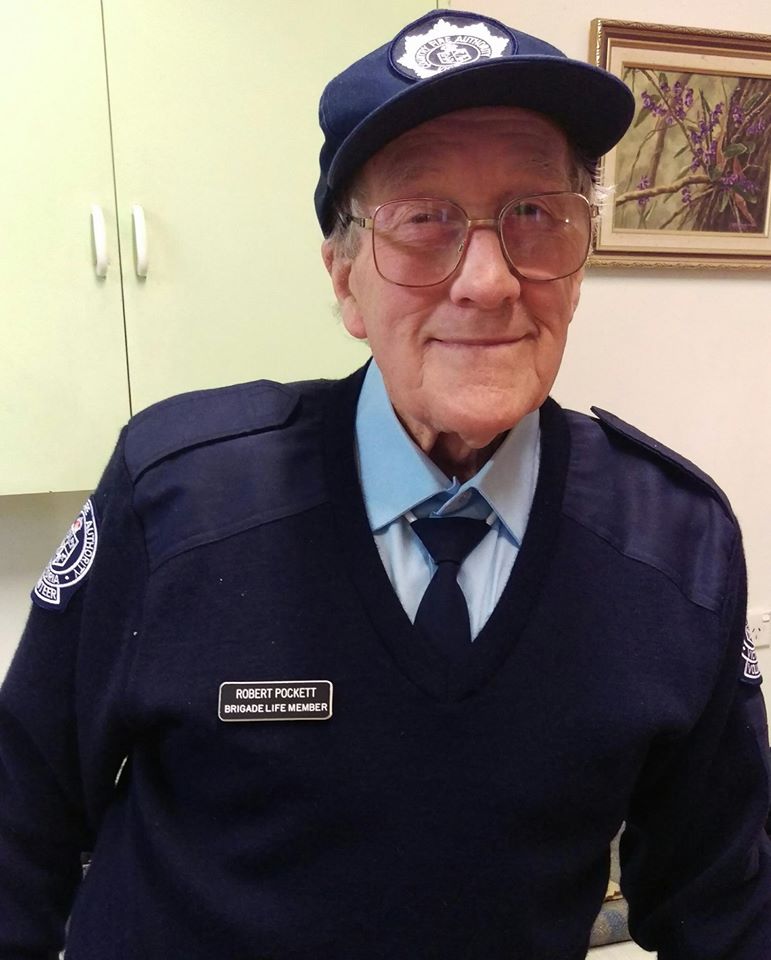 The Healesville Fire Brigade would like to offer it's most sincere condolences to the family and friends of former member Robert (Bob) Pockett, and to the Toolangi Fire Brigade. Bob was in his 99th year.
Bob first joined CFA as a volunteer with Healesville brigade on 25 March 1942. He resigned as a volunteer on 26 April 1944. He then became one of the founding members of the Toolangi Fire Brigade on 27 November 1953. Though not as visible around the Toolangi brigade in recent years, Bob always kept an ear out to what they were up to, maintained contact with the members, enjoyed the successes the brigade has experienced, and maintained his passion for the Toolangi Fire Brigade.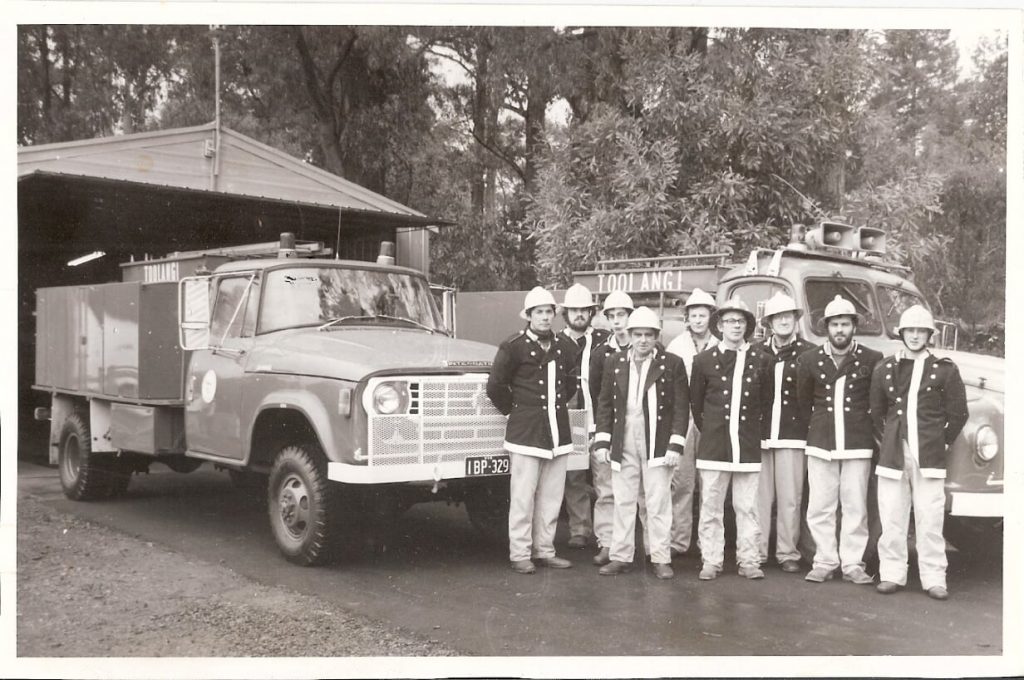 The way the Toolangi brigade emerged from being a very small and at times derided bush outfit, to a well-equipped and professional brigade during the latter 1970's, can all be attributed to the involvement that Bob has had in this brigade over the years. Bob has always been an integral part of the base support for the brigade.
Besides being passionate about the Toolangi brigade, Bob had a very keen interest in all things historical. With his family having been in the area for such a long time, his input has been invaluable. Bob has written two brigade histories, one being that of the Toolangi Fire Brigade; and another titled, "Answering the Call – The History of Healesville Fire Brigade 1894-2002".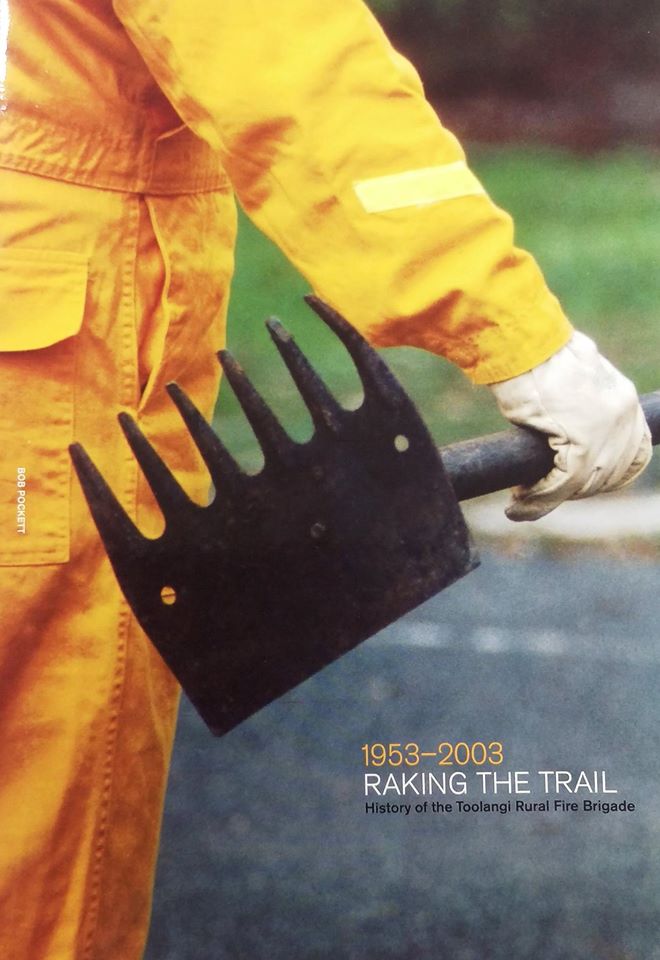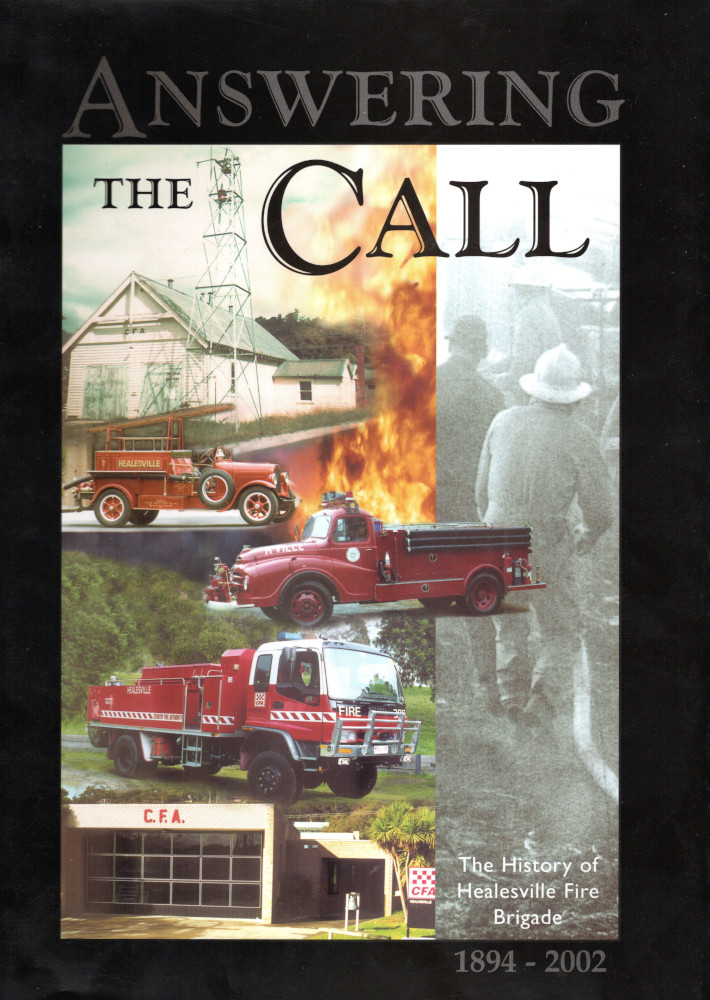 His legacy will live on through those that knew him, the strawberry runner scheme, through the incredible contribution to the fire brigade and the many books he wrote on the history of the local areas, organisations and features.